Pearen Family Entertainers & Writers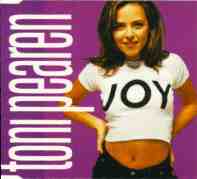 Toni Pearen is an actress and singer who grew up in Sydney, Australia. She played the part of Angela in the comedy movie All Men Are Liars, and also played in the Australian TV soaps E-Street and Home and Away. She has entertained live audiences as well, including a stage production of Aladdin and a concert at the opening of Sea World in Australia.
Toni has had several hit songs in Australia including Walk Away Lover, Joy, I want You, and In Your Room. She has released an album titled Intimate and has made guest appearances on albums released by other singing groups. Unfortunately, these works are not available in North America. This photo is the cover of her "Joy" CD.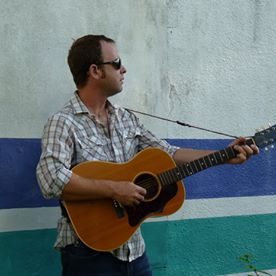 Ray Pearen is a Canadian singer-songwriter based out of Tampa, Florida. His debut CD is "Everything Is Spinning". There is a link to his music on his Facebook page


You can hear his music and see the lyrics here. His Facebook link is here. And this is his home page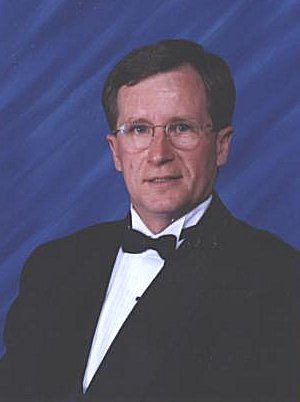 Larry Pearen is a teacher and bandleader at the Yorkton Regional High School in Yorkton, Saskatchewan. Larry is very active and well known in Saskatchewan music circles. His YRHS school band was the only Canadian band in the 1998 Rose Bowl Parade in Pasadena, California. The band is scheduled to perform at the Grey Cup in Edmonton in the fall of 2002, and at Walt Disney World, Easter 2003.
Newspaper Articles (Acrobat format)




Murray Pearen is a musician who grew up in Manitoba and has lived in Calgary, Alberta for many years. Murray learned to play the guitar when in high school and has played in dance bands for several years. His latest musical endeavor is as a studio musician. In 2000, Murray played the bass guitar on the CD "Make Memories With Me" by Denise & Floyd. Picture of CD cover
Lawrence Edward Wallace(1945–1997) was the youngest son of Marion John Wallace (1902–1991) and Lellavene Emma Pearen (1903–1994), grandson of Joshua Henry Issac Pearen (1878–1953) and Emma Jane Bouchard (1861–1946).
Lawrence was a professional musician and magician. He performed on many large stages and on television. A few of the places that he performed were in London and Windsor, in Ontario, Canada and Detroit, Michigan; Miami, Florida; Los Vegas and Reno, Nevada; and in California. He passed away from a heart attack in 1997 at age 51.
Shelley Pearen grew up in Thunder Bay, Ontario and now lives in Ottawa. She wrote Exploring Manitoulin, which is about the Manitoulin Island area in Ontario. Her book can be purchased on-line from Amazon.com (ISBN 0-8020-6899-5)
Richard Pearen, PhD. works for Agriculture and Agrifood Canada at their research station at Lacombe Alberta. He has written or co-authored several technical papers on various agriculture topics, some of which are available on-line.
Susan Pearen lives in Toronto, Ontario. She has co-authored several papers, such as Evaluation of Immunoassay for Detection of Salivary Antibody to Helicobacter Pylori, which was published in the March 1996 issue of Journal of Clinical Microbiology
Robert Calder is the great-grandson of Mary Ann Pearen (1845-1941) and Alexander R. Calder (1842-1890). He is a professor of English at the University of Saskatchewan in Saskatoon. He has written three books: W. Somerset Maugham and the Quest for Freedom, Heinemann, 1972; Rider Pride: The Story of Canada's Best-Loved Football Team, Prairie Books, 1984: Willie: The life of W. Somerset Maugham, Heinemann, 1989 (ISBN 0-434-10506-6) won the Governor General's Literary Award.
Ken Calder, Robert's brother, lives in Ottawa. He wrote Britain and the Origins of the New Europe, 1914-1918, Cambridge University Press, 1976.
Graig Pearen is the publisher of Pearen Family News and is working with other family members on Pearen Family History. He has had articles published in The Canadian Amateur and Home Power Magazine and a two-part article in Circuit Cellar magazine (contest). His other writings are mostly telecommunications reference material, renewable energy articles and emergency preparedness training documents, all of which have limited distribution.
If I've missed anyone, please let me know.
---
Home
Dunlite
Renewable Energy Reference
Emergency Preparedness
Pearen History
Modeland History